Via DOSEprod's FB page
https://www.facebook.com/doseproductions/
"NEWS ALERT!!! Finally I can reveal two big projects I worked on in 2016 with TCC Playing Cards who are from China.
I've designed 2 fully customised Bicycle decks for them so far with many more to come! The names of the decks are 'Dead Soul' and 'Dragonlord'
Please share the news and read below!!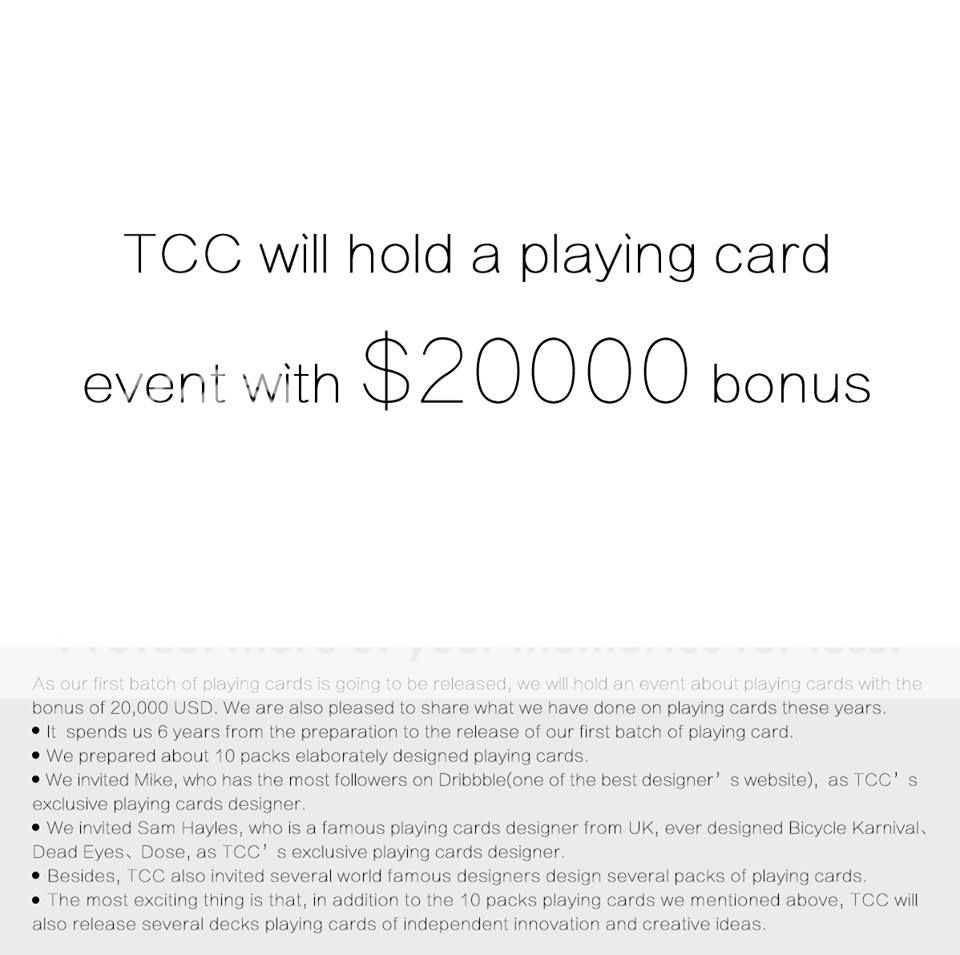 #bicycledeck #tccplayingcards #doseprod #deadsoul #dragonlord "
Pictures of the decks are coming tomorrow
Jay