I found the deck below at a local thrift shop. I got it for 50 cents. I have only found two listings for these on eBay. One claims they are from 1991 and the other 1982. The plain tuck does not do the cards inside justice. The cards are in good condition and all 52 are there, minus the jokers. Any information about these would be greatly appreciated.
I apologize in advance for the bad photography.
Front of tuck. The substance at the top seems to be wax. A tax or duty stamp maybe?
Back of tuck. You can just make out the beginning of the waxy substance from the last pic.
Card backs. Sorry, they don't spread well and the smooth surface didn't help.
Spades. I'm not enough of an expert to tell if the gold is ink or foiling. The pic doesn't do them justice. They are quite stunning in person.
Diamonds
Clubs. Think Jackson would like those skinny clubs?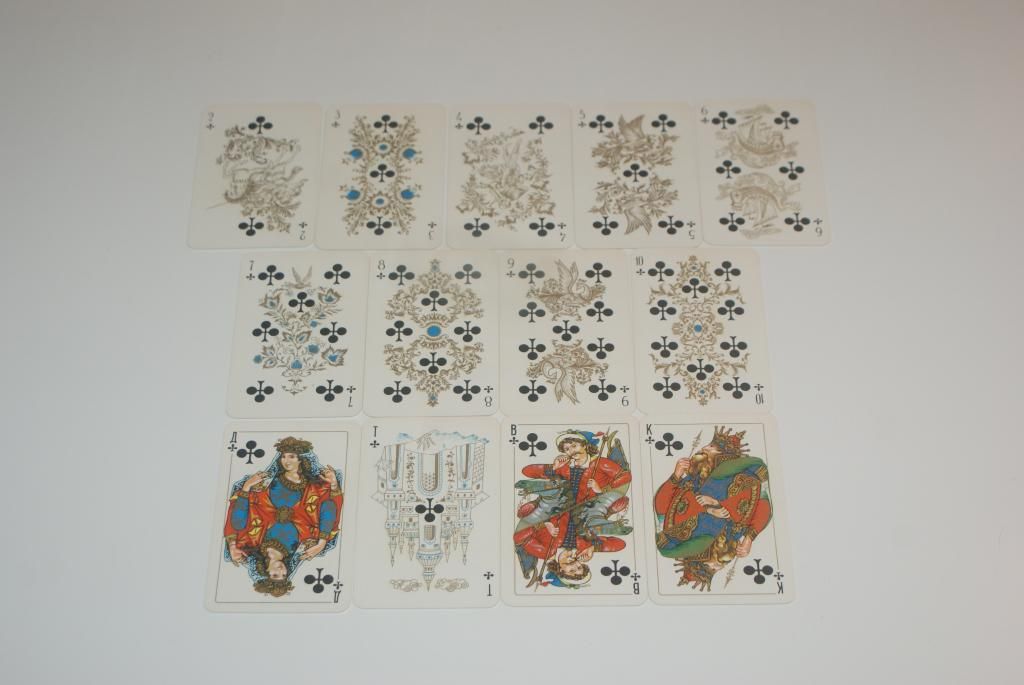 Hearts. The gold ink/foil is more striking on the red hearts/diamonds